Carpet Cleaning Services
New flooring is an investment that should last and be enjoyed for years to come. If your carpet isn't clean, it's not looking its best. Clean carpet is beautiful, soft and luxurious. Enjoy the peace of mind and excellent service provided by Allwein's Cleaning Services. For over 28 years their experienced technicians have worked on all types of floors.
Using state of the art equipment and hot water extraction recommended by manufacturers, Allwein's guarantees 100% satisfaction. Visit our website at www.allweinscarpetcleaning.com >
We know that you want what's best for your flooring. If you need a carpet refresh or cleaning, we're here for you. Maintain your carpet, tile and grout, hardwood and area rugs with the professional service provided by Allwein's.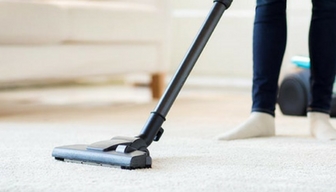 Don't need a full carpet cleaning yet? Stains can be a pain. If you're looking for your own carpet stain cleaning tips, you can start with the basic three steps. Apply, blot and scrape.
Apply: Use a white paper towel and dampen it. Moisten the carpet without soaking it.
Blot: This time, take a dry, white paper towel and try to absorb any excess moisture from the carpet. Do not rub the carpet, as this can make the stain worse. Place a pile of clean paper towels with something on top to weigh it down if necessary.
Scrape: Working from the outside of the stain to the center, use a spoon to scrape the stain. Do this by scratching the stain with the blunt end of the spoon.
Our helpful stain removal videos (link to first aid page) can assist with your stain mishaps. If you're looking for something quick and on the go, download our Stain First Aid app for Android and iPhone. You'll get fast tips and videos at your fingertips.